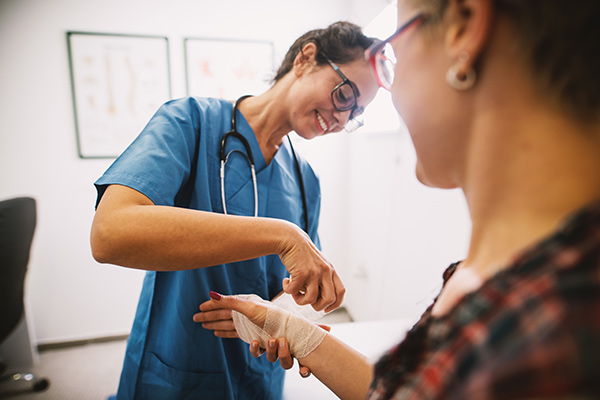 Workplace injuries and accidents happen daily and are an inevitable part of many Americans work life. Workplace injuries can lead to the loss of pay and valuable time and require long recoveries with serious medical expenses. A worker compensation plan can compensate injured workers while they recover. It is crucial to get the best in orthopedic care and sports medicine when you have suffered an injury to the spine, foot, ankle, hip, hand, or knee.
Onsite injuries usually happen with physically demanding jobs. However, they can also occur in office buildings, at team events or corporate ball games. Some of the most common workplace injuries are:
A slip, trip, or fall
Repetitive motions tasks (such as carpal tunnel syndrome)
Machinery accident injuries
Repetitive strains and sprains
Cuts and punctures
Fractures
Contusions
Overexertion injuries
Finding a doctor specializing in workplace injury is crucial to getting your health, safety, and well being taken care of to get you back to work efficiently. By utilizing a range of treatments, orthopedic doctors can perform necessary treatments and procedures to help restore one's ability to operate as expected, free from pain, and full range of motion.
We provide fellowship-trained doctors with unprecedented experience and advanced training in diagnosing and treating orthopedic injuries at Hinsdale Orthopedics. Our specialists have extensive education and provide you with the best care during your treatment and recovery. Our specialists have hands-on experience and knowledge of worker's compensation plans and will help guide the process for you. We offer small-town care with exceptional service.
Author: Dr. Jeffrey S. Staron is a board-certified orthopedic surgeon who is fellowship trained in sports medicine. Dr. Staron provides comprehensive care for the musculoskeletal system treating acute injuries and chronic joint pain in Munster, Indiana.