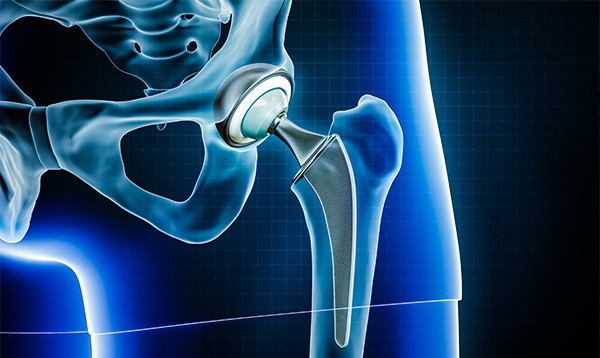 It's no secret that modern medicine is always changing for the better. In recent years, hip replacement surgery has undergone remarkable advancements to benefit patients. New surgical techniques have encouraged better surgical outcomes, giving hope to patients for a better quality of life.
One of the most expensive developments in hip replacement is robotic-assisted surgery. Robotic hip replacement involves a robotic arm that the surgeon uses to make precise cuts and carefully remove damaged tissue without harming surrounding tissue. This procedure has a lower risk of complications due to the precision provided by the robotic arm.
Another advancement in hip replacement is the widespread availability of outpatient surgery. Traditionally, hip replacement was a major open surgery that required days of hospitalization. Instead, outpatient surgery incorporates minimally invasive techniques, so patients can go home the same or the next day after surgery. Recovering at home will reduce stress on the patient, lower hospitalization costs, and provide maximum comfort for the hip joint to heal.
In recent years, select orthopedic surgeons are using a minimally invasive surgical technique called direct anterior hip replacement. This procedure avoids cutting into muscle and ligaments around the hip to access the damaged joint. Instead, the muscles are temporarily moved aside. The direct anterior approach to hip replacement has a smaller surgical incision with a quicker recovery compared to traditional procedures.
Finally, the actual implants used to replace the hip joint have been recently engineered to last longer. Implants are now being manufactured using bio-compatible yet highly durable materials such as polyethylene. Polyethylene is a porous synthetic polymer that is used to replace the damaged bones of the hip joint. Because this material is porous, bone growth, vascular connections, and soft tissue growth have been shown to grow into the implant, securing it in place.
Recent developments in hip replacement benefit the patient and improve surgical efficiency. The orthopedic surgeons at Hinsdale Orthopedics specialize in joint replacement, offering world class orthopedic care in Munster!
Author: Dr. Andrew Ehmke is a fellowship trained joint replacement surgeon specializing in minimally invasive robotic hip and knee replacement in Chicagoland and Munster, Indiana.