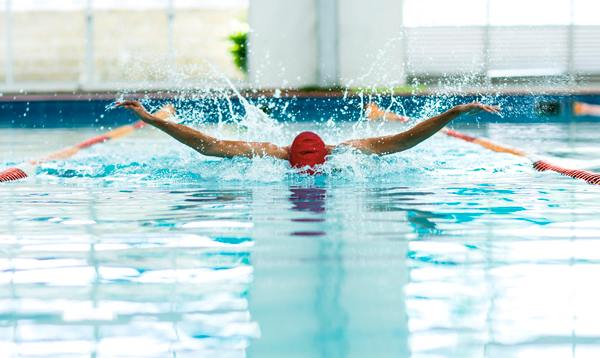 Summer is here! There is no better time to get outside and stay active. But as outdoor activities increase, the chances for various orthopedic injuries are higher. Stay in the know about common summer orthopedic injuries and learn how to prevent them. All your joints are susceptible to damage during summer physical activities. Most of these injuries are sustained from either overuse or trauma.
Here are some of the most common summer injuries for each joint:
Knee
The knee joint is regularly used in almost every summer physical activity, but is especially used in sports like football and soccer, or during a hike. A sudden change in direction or a direct hit to the knee can cause the ligaments in your knee to tear resulting in an MCL or ACL injury. Overuse injuries of the knee are also common, resulting in inflammation and pain of the knee joint.
Shoulder
Volleyball, baseball, and swimming are all popular summer sports that heavily involve the shoulder joint. There are muscles that stabilize and support the shoulder called the rotator cuff. When the shoulder is overworked, these muscles and the tendons attaching them can be torn or strained. Additionally, shoulder dislocations, where the ball of the shoulder joint falls out of the socket, are not uncommon.
Elbow
Elbow injuries are commonly sustained during summer activities, with the main culprit being tennis. Swinging a tennis racket repeatedly can cause inflammation of the tendons in your elbow. This inflammation is called lateral epicondylitis, commonly known as "tennis elbow". Overuse elbow injuries can also be sustained during gardening, handiwork, or playing ball.
Ankle
Any walking or running activities cause the ankles to be susceptible to injury. Some of the most common ankle injuries during the summer are sustained in sports or while hiking. Rolling or spraining an ankle is extremely common, resulting in pain and inflammation in the ankle joint.
Hip
While hip injuries may be less common during summer play compared to other joint injuries, they are still possible. Sports like golf, baseball, football, and track all heavily rely on the hip joint. Sudden pivots and twisting of the hip joint can result in labral tears, where the elastic tissue holding the ball of the hip in the socket becomes injured. Additionally, the hamstring is a muscle group in the thigh that attaches to the hip joint, which is commonly torn in sports involving sprinting like track, football, soccer, or baseball.
Staying conscious and engaging in prevention methods is vital to protect your joints. If you or a loved one get injured this summer, the physicians at Hinsdale Orthopedics at Munster can help. Get world class orthopedic care at Hinsdale Orthopedics at Munster!
Author: Bryant S. Ho MD is a board-certified in orthopedic surgery at Hinsdale Orthopedics, with comprehensive training in the operative and non-operative management of adolescent and adult foot and ankle disorders.