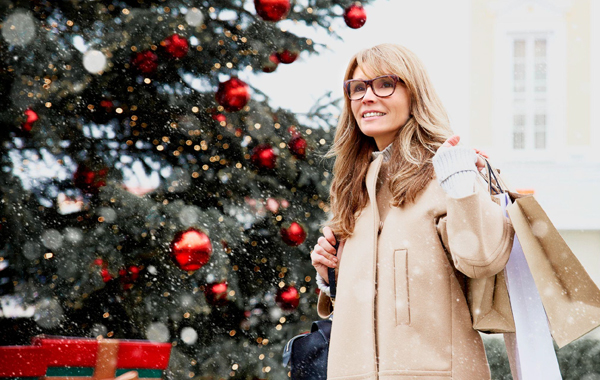 For most people, the holidays are probably the busiest and most exciting time of the year. But if you suffer from joint pain, it may be one of the most worrisome times of the year. The holidays can increase stress levels and physical activity, resulting in flare-ups within your joints. Living with joint pain during the holidays can be challenging, as it can be hard to enjoy yourself while in pain. Taking steps to combat joint pain may give you joy this holiday season.
Here are some tips to help alleviate your joint pain and enjoy the holidays:
Set Limits
The holidays are the busiest time of the year, with shopping for gifts, attending holiday parties, and other festive social activities and events. This added activity can put significant stress on your joints, especially on your feet, hips and knees. Setting limits for these activities, and do not overcommit by accepting every invitation. Avoid overextending yourself and allowing time to rest, unwind and de-stress.
Plan Wisely for Travel
Travel during the holidays is almost unavoidable, as you plan to see your loved ones. Long-distance travel in a car, plane, or train can lead to long periods of inactivity causing stiffness in your joints. Plan to take walking breaks every two hours while sitting in the car. When possible, stand up, stretch, and move around during your flight or train ride to alleviate and help prevent pain and stiffness.
Balance Exercise and Relaxation
During the commotion of the holidays, it can be hard to find time to focus on yourself and your body. Don't let the holiday madness take the place of your regular exercise and relaxation routine. Making time to exercise is important, so that you can stretch and work your joints. Low-impact workouts will help increase joint mobility, improve heart health and decrease pain. It is also important to find time to relax during this bustling season. Be mindful of your mindfulness. Relaxation– meditation, journaling, or going on a walk– can greatly benefit your mind and body, alleviating stress in your body and mind.
Avoid Inflammatory Foods
The holidays are filled with delicious treats and seasonal recipes that can cause inflammation, which can flare up joint pain. Inflammatory foods cause your joints to swell with pain. Limit your sugar daily intake. Avoid artificial trans fats like partially hydrogenated oils and fried food. Refined carbohydrates and processed meats are known inflammatory foods to avoid. Cheese, organ meat, beer, and wine can contribute to gout, severe inflammation in the toes. Focus on eating anti-inflammatory foods like berries, fish, and sweet potatoes, almonds, walnuts, spinach and kale. These food choices are high in antioxidants to help prevent inflammation.
If you suffer from joint pain, the team at Hinsdale Orthopaedics can help. Our Munster Clinic offers world class orthopedic care in NW Indiana, striving to meet the needs of each and every patient. Our orthopedic surgeons are top-rated, board-certified and highly-specialized in sports medicine, joint replacement, spinal medicine and surgery of the hand, hip, knee, spine, shoulder, foot and ankle.
Author: Dr. Bryant S Ho, MD is an orthopedic surgeon specializing in treating foot and ankle disorders in Munster, Indiana.